Why did you start traveling?
It was happenstance. I always traveled with my family when I was young, usually to island destinations to visit family and friends, but I knew innately that life was different depending on where you lived. I started travelling as an adult while in college when I realized that there was sooo much more outside of my comfort zone.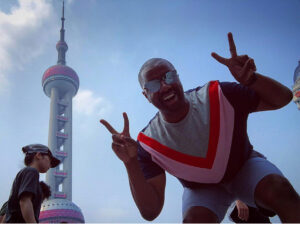 Being a foodie, what's the strangest thing you've eaten in another country?
A LOT! I've eaten bugs in Thailand. Had Duck blood soup in Shanghai. Yak milk stew in Mongolia. Guinea Pig and Alpaca in Peru. Eel, Shark in Bermuda, Ostrich eggs and Slugs in Morocco. I'm a big foodie and I want to try all of the dishes. I wouldn't call any of those things "strange" per se just not what I am used to as an American.
What country forced you to step the most out of your comfort zone? Explain how? 
Peru, by far.  It was my first solo trip and there was so much to explore.  I was contemplating a new job offer or resigning, I recently got out of a relationship and I had a month to myself. I am somewhat conversant in Spanish, but I didnt realize the terrain of Peru is so hard to navigate.  You have to take 2 hour train rides to go 70 miles due to mountainous terrain and flights can be crazy.  Furthermore, from Peru I also traveled to Columbia and Bolivia that trip. But I wouldnt change the experience for the world.  Being able to navigate all of those challenges was rewarding, as well as seeing a huge portion of Peru, which has become one of the most beautiful countries I've ever traveled to.
What your one MUST HAVE while traveling?
 I have a couple. A book, a global outlet transformer, a neck pillow, some comfy shoes and my phone for google translate and snapping pictures.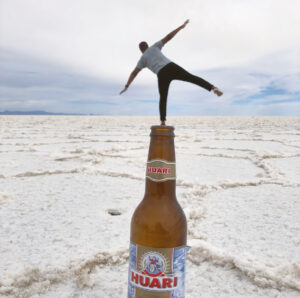 Which country holds the top spot on your travel bucket list? And why? 
Switzerland Or India. Switzerland for its locale and its place in the global market and science communities, Geneva Bern, Zurich, Basel, the alps and the dining. India for the rich culture and the FOOD! also Taj Mahal is one of the last 7 wonders that I need to experience.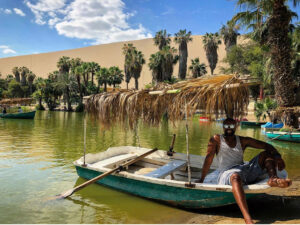 Being someone who has traveled solo, what would you say some of the benefits of solo traveling vs traveling with others?
You are your biggest motivator. You call the shots, you make the itinerary. You are solely responsible for how your trip turns out. If you're in the mood to stay in and watch japanese soap operas in your hotel, so be it.  If you want to ATV in the jungles of Peru, so be it. Plus when you can get off the grid by yourself its cathartic and you can realign your purpose. Very beneficial for Americans living in this rat race.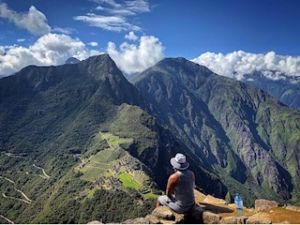 What type of vacation do you prefer? A relaxing beautiful beach vacation or an active vacation full of activities and adventure?
The adventure. I make my home as relaxing and calm as possible. Its my sanctuary. To me, the world is to be experienced. I want to see and have the energy to truly appreciate different cultures lifestyles and scenery.  I would not forgo a beach or a relaxing vacay, but more often than not it would be a means to connect with a loved one or the purpose of that visit.
If you had the opportunity to travel the entire world is there any country you would avoid and why?
The ones rife with conflict and unrest. Also the ones that are outwardly hostile to American travelers.  Venezuela, Syria, Russia. I'm sure there are others, but those are the ones that come to mind.