1. What is your name and where are you from?
Sancha Flynn from Washington DC by way of Jamaica.
2. What made you first decide to travel solo?
I first decided to take a solo trip when I made travel plans with others and they cancelled at the last minute. I promised myself to never allow someone else to stop me from following my dreams. So, I started to travel solo. It has been a magical ride ever since.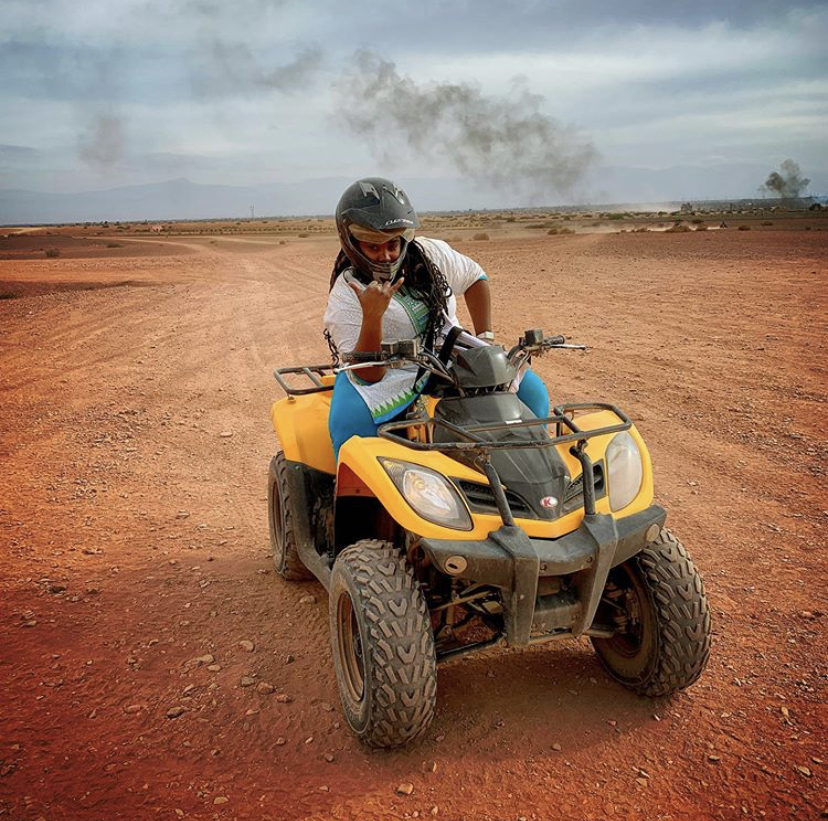 3. Traveling solo how much do you plan in advance and how much do you leave up to spontaneity?
When I plan a trip, I focus on learning about the culture of the country I visit. Travel has enticed my interest in the history as well as the culture of the country. I am fascinated mostly with the indigenous people of the country and what has caused the growth and/or decline in a country. As my favorite author Maya Angelo quoted "I have great respect for the past. If you don't know where you've come from, you don't know where you're going." After I the country's history and culture, I then leave the last days of my trip for fun and spontaneous adventures.
4. Do you ever worry that it will be hard to get great photos (with yourself in them) while traveling solo?
I usually do not worry about getting a good photo because my number one focus is the experience. However, I'm not shy to ask people to take a photo of me.
I have a funny story about this – when I went to Bali with Traytableseatback I did some exploring alone to the rice fields. While there, the only person I saw was a rice grower in his field, so I asked him to take my pictures. I told him where to stand, what to do and how to click the camera button several times. Below are photos of the rice grower/photographer and the end result.
Sancha in Bali, Indonesia rice terrace
Bali rice grower
5. What would you say are the benefits of solo traveling vs traveling with others?
Ahh, where do I begin? Finding yourself. Travel allows you to learn so much about yourself. It teaches you about your limits, your patience or the lack thereof, about your tolerance, about your weaknesses and/or strengths. It causes you to question life and your purpose in it. Solo-travel gives you room to think, to meditate, to rewind and be determined to be refreshed. There are little to no immediate distractions and suddenly your focus is shifted to seeing the beauty that life has to offer. You learn to listen to the inner you and pay attention to what your heart seeks. Solo travel allows you to find the amazingly beautiful soul that is you!
"Travel far enough to meet yourself!"
6. What advice would you give future solo-travelers who are allowing their thoughts of fear and loneliness to stop them?
The one thing I would like to share with future solo travelers is follow your heart and your gut feelings. Of course, I would not advise anyone to go into countries that are dangerous (i.e with civil wars or riots). Another important advice is also to be aware of your surroundings and not let your fear inhibit you. The world can be a dangerous place, but oh how beautiful it is to meet new people and have new experiences that broaden your horizons and let you embrace others as you come to realize that we are all connected in this great universe.

Sancha at Lempuyang Temple in Bali, Indonesia
7. What's the most favorite place you've visited thus far, and why?
My favorite place visited is Egypt. From the very first time I set foot in the country I felt at home. Besides the amazing history and incredible culture, Egypt became an inspiration in many ways. As a graphic designer, the artistic side of me was drawn to hieroglyphics and the story-telling about this great country. I found the architecture so mesmerizing and liberating at the same time. Egypt will always feel like home to me no matter how many times I've been there. (My third visit is planned for some time this upcoming October).
8. Has travel been a window or a mirror to you? Explain
Travel is both a window and a mirror. Travel is a window that I have opened when I decided to visit far-away lands. Opening that window brought new breezes, new perspectives and whetted my appetite to explore and to learn more about other lands and people. Now that the window has been opened, travel has become a mirror wherein I can examine my own cultural beliefs, values and morals. I have learned to look at life with new lenses that are not filtered, and this has helped me to embrace life and my own freedom. I am now able to open my heart to others and recognize that we truly all belong to one race – The human race.
Sancha in Southwest Morocco in front of an argan Tree with tree climbing goats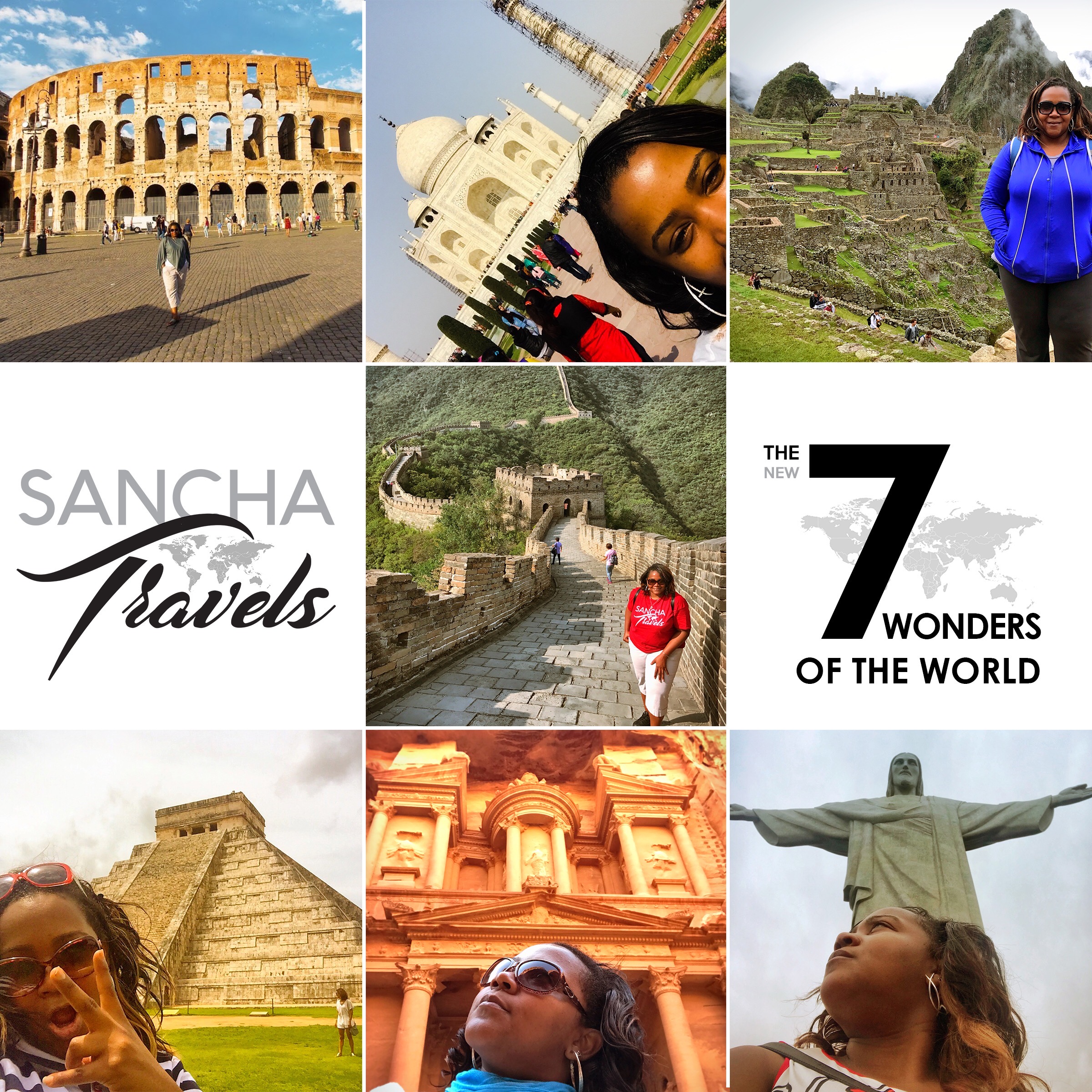 Interview By: Rahiem Johnson