I finally made it to Zanzibar. And it was incredible!!! Zanzibar appears in person just as it does in the photos: white sand, aquamarine water and sideways sail boats. Our one week trip to Zanzibar was nearly perfect. It checked all the boxes: history, culture, beautiful beaches and so much more. It has little bit of everything for everyone. Zanzibar was so much more than I expected. I often felt like I was either time-traveling or in a beach resort commercial.
When my husband and I were planning our honeymoon, he recommended going back to my birth Country, Ethiopia, to meet my family. That's when I saw the opportunity to visit Zanzibar, since it was only a 3hrs flight from Addis Ababa, Ethiopia. We booked our flight 8 months in advance and it cost us $824 each, roundtrip.
Hotel
We Stayed at Zanzibar Magic Boutique Hotel. The hotel is set right on the spectacular white sand beach near Matemwe Village on the north-east coast of Zanzibar Island. It was a pretty new hotel, which only cost us $60 a night and breakfast was included. The hotel was pretty small but it was absolutely beautiful. Great for a family trip, solo travelers, friends or baecation.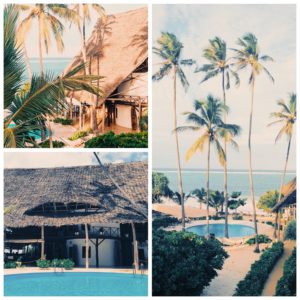 Discover The Local Culture
Zanzibar is predominantly Muslim. Expect to hear call to prayer ringing through the sultry air and to see men and women dressed in traditional headdress and 
kofia
 (hat, in Swahilli). Be prepared to dress conservatively in the city, with your knees and shoulders covered, especially if you wish to visit the mosques. Save your speedos and bikinis for the beaches.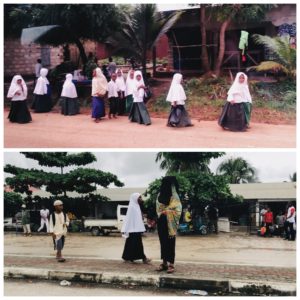 Explore Charming Stone Town
The charm of the historical area of Stone Town can best be discovered on foot. Spend a morning or afternoon wandering through the narrow streets, taking in the old-world vibe. You will get lost, but don't stress over it! Shop. Laugh. Enjoy. And eventually you'll circle around to something familiar. Or, ask one of the shop owners for directions.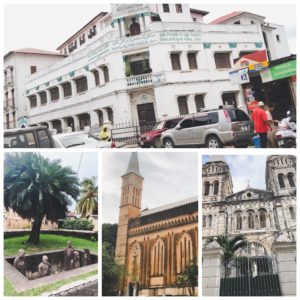 Spice Up Your Life
When your island is world-renowned for spices, it's no surprise that it would be well-known for it's food as well! With all of those fresh spices, how could you go wrong? Despite being one of the 'touristy' things to do, the spice tour is incredibly interesting and tasty, too. On the farms in the community of Kdichi, they will teach you about everything from lemongrass to cloves to pepper. They'll also teach you about plants used for natural medicines, such as the cheeky 'G&T tree.' The Gin & Tonic tree is known as the village pharmacy. They boil the bark to make a tonic to treat various ailment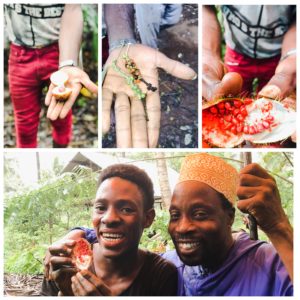 Be A Beach Bum
A trip to Zanzibar would not be complete without a visit to the famous white sand beaches found on nearly every coast. The beaches within Stone Town are not much to look at, nor is the water safe for tourist swimming, but once you escape city life and head to the north or east coasts, you're brain will turn off as you dig your feet into the hot, powdery-soft sand.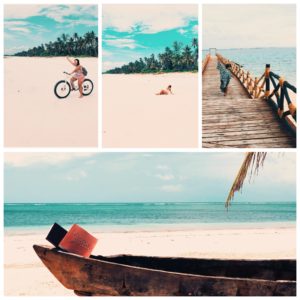 With tasty food, idyllic beaches, welcoming locals and a multi-cultural spice trading history, Zanzibar is a great choice as a destination. I highly recommend Zanzibar.
Important Info:
When to visit Zanzibar –

 we visited in May, which is rainy season for

Zanzibar.

The rainy season, starts mid-March and continues through April and May. However it didn't rain as much during our stay, so I'd highly recommend visiting in March as flights and accommodation were much more inexpensive than during the high season.
Citizens from most western countries can get their visas on arrival for $50 on Zanzibar, payable by cash for credit. However it costs $100 for US citizens.
Travelers heading to Tanzania must present proof of the yellow fever vaccination at the airport if you are traveling from a country with risk of yellow fever
Make sure to purchase travel insurance before your trip to Zanzibar.

 
By Lula Defersha